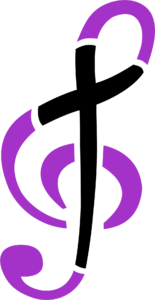 New Song Café was born out of desire to create a modern service with an emphasis on sung worship in a relaxed environment. We meet on the second Sunday of the month in the transformed space of St. James Road Methodist Church. A typical service contains coffee, cake, 12 modern worships songs, prayer and often a short message. The chance to meet and chat is an important part of New Song and there is plenty of cake and hot drinks to go around. We like to take a short mid-service break to make sure no-one gets too hungry!
We'd love for you to join us and add your voice in praise!
Please note: As part of our work to create a unique space in which to worship our service does include moving lighting and haze effects.